WFH Alliance Membership
The Systematic Approach to Staying Current on What Others are Doing with Remote Work.
Work From Home and Remote Work Are Big. Don't Go It Alone.
Member companies who have already joined include: Marriott, Nordstrom, Jet Blue, Progressive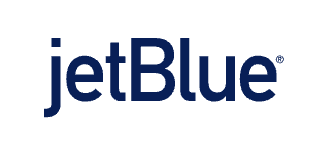 WFH Alliance Membership Gives You the Systematic Approach to Staying Current on What Other Leaders are Doing in Remote Work.
Organizations are in a time of flux around Work from Home, Remote Work and Hybrid Work. There's office logistics and safety protocols, new ways to convey and extend our cultural values, figuring out how to foster emotional and social connection for the long term. Then there's preparing leaders, and modifying our behaviors, workflows and technology investments - in an effort to minimize the isolation that can hinder some people's effectiveness.
Don't go it alone. Membership in WFH Alliance makes certain that both your Senior level leadership groups and front line managers are connected to and sharing with other like-minded organizations, in a private, safe and transparent environment (only organizational leaders can join, no vendors or consultants).
Members get immediate visibility into what other companies are doing through calendared monthly meetings, a live digital forum and benchmarking participation. You'll have consistent and valuable dialogue and collaboration on remote work. You'll have regular access to a stream of ideas, experiences and challenges others are facing. You'll have comprehensive benchmarking data that you can take back to your business, and the inspiration you need to continue to innovate during these unusual and dynamic times.
Four Key Membership Components:
#1 Monthly Senior Leader Roundtable Discussions. 90 minutes of high-level remote and hybrid work topics that are submitted by participants. Examples are health and safety, office space redesign, cultural and social engagement points, managing mixed teams, collaborative mixed meetings, virtualizing everything from ethos to water cooler conversations and flexible work plans. Meetings are the last Wednesday of each month and are intended for mid level+ management.
#2 Monthly Operational Best Practice Exchanges. 90 minutes, for front line leaders who directly manage teams and business units (knowledge workers and transactional workers). Key operational issues are submitted by those attending and include things like battling the war on staffing and hiring, virtual learning, virtual performance support, managing behavioral issues. Meetings are the second Thursday of each month and are designed for operational leaders.
#3 Three 25-point Benchmarking Surveys per year. Every fourth month members will furnish input for and participate in the 25-point benchmarking survey to get rich data behind real world design, deployment, impact and results of remote programs.
#4 Private membership 24/7 discussion forum. Members are personally invited to join one of two private WFH Alliance LinkedIn groups (either Senior Leadership or Operational Leader). These groups are restricted access, meaning an invitation from the group Administrator is the only way to gain access. We use tremendous discretion in membership permissions; hence our forums are clutter-free, meaningful exchanges.
Membership is Simple.
One fee for your company. Bring as many members as you want. Attend as many live virtual sessions as you want, and bring a number of company colleagues to the private forums.
Annual Membership per company: $1995
Membership is 100% Private.
Your email address or list of members will never be shared. Members are visible to each other in the forum and in live monthly meetings. If you want to connect with someone individually, you can use our private group in LinkedIn to make that request. If you prefer to simply attend sessions and monitor exchanges in the forum, you can do that as well. If you want custom meetings set up with certain segments or groups, we'll arrange it.
Request Membership Now - Fill out the Form Below.
We'll turn it around quickly, and get you set up with payment and monthly meeting/forum entry.
Request Your Membership - We'll be back in touch quickly